How To Brighten Teeth in Adobe Photoshop CS3: Tutorial Teeth are an important part of the human body. And it works for focusing on the beauty of anyone. However, here we are presenting an article about how to whiten human teeth in Adobe Photoshop. During photography, all most all kinds of teeth are found in a different color. Whenever you will not get the perfect color, it affects you to focus on the real beauty. To fix these problems, it needs a photo editing service and an expert photo editor. However, to remove this kind of problem, you will find a great many photo editing service provider companies. And, for that, we have created an online platform: clipping solution Asia. You can take it as the best image enhancement service provider company in the world.
Brighten Teeth From CSA
Clipping Solution Asia always uses High-quality photo editing and image post-processing software. Our graphic designer use photo editing software: Adobe Photoshop CS3. Now we are going to share this tutorial-based important content. It is crucial to whiten teeth in Photoshop. And, it is important because you will get a bright face by dint of this Photo enhancement service. So, We show you how to whiten your teeth in Photoshop. Here we represent you with a step-by-step guide and screenshot. Let's start the tutorial-based article|Clipping Solution Asia.
How to Brighten the Human Teeth in Photoshop: Step By Step Guide and Formulae
First Step:
Now, we show you an important article about how to brighten human teeth in Photoshop. For that, at first, you have to take the yellow open teeth and have to open them in Photoshop. However, it is a basic photo editing service in Photoshop services. If you are a beginner at that, you can also try that. Now it has become a crucial task in the service of photo enhancement.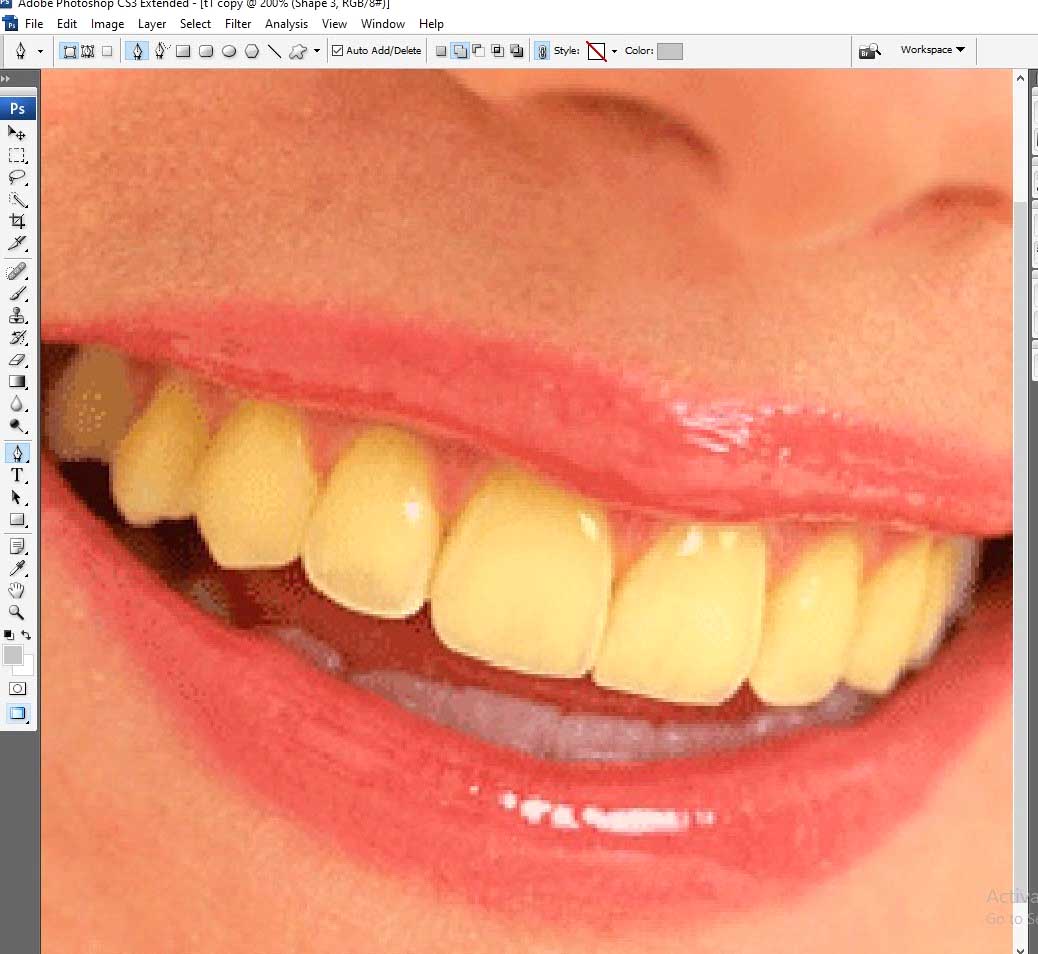 However, in the first stage, you should fit and level up your image in Adobe Photoshop CS3.
Second Step:
In the second step, at first, you need not do background change or color correction service. Here you have to copy the layer from the layer panel. Here we show you with command and image.
Command: duplicate Layer Or just press Ctrl + J from the Keyboard
After getting the layer, you have to set a new name. here you should work both the original and duplicate layers so that you can understand the difference.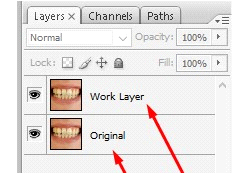 Third Step:
Here in this step, you need to click on the eye ICON of the original Layer and should hide it.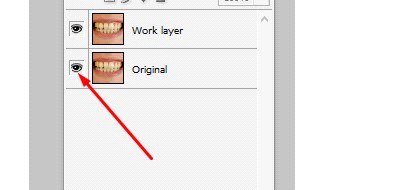 Clicking EYE icon
Then you have to make a selection tool which is used for making the right selection. For that, you need to take a Lesso Tool for selecting the yellow teeth. then carefully you have to select and around the yellow teeth.
                                         selecting lasso tool
Whenever you want to do the action perfectly, you have to zoom the photo and hold the Ctrl + sign on the Keyboard, and next, you have to zoom out for Ctrl and button.
selecting 
Fourth Step:
For this forth step, you have to click on the layer from the top bar on the new adjustment layer.

Command: From the Layer > New Adjustment Layer > and Hue/Saturation
Here you have to select OK and you can see a dialog box for Hue/ Saturation
Fifth Step:
In the fifth step, you will get a Master Pad for Image Editing. In this section, you can remove the yellow part of the teeth. On the Master Pad, you will get three panels: HUE, Saturation, and Lightness.  in this section you have to alternate the plus and minus options.
Here our Command is
HUE is -10
SATURATION is -29
LIGHTNESS is +15
Then you will get bright and white teeth. After getting the bright color teeth, you need to remove the rough area of the edge of the selected teeth.
Sixth Step:
 For making the teeth adjust with the other part of your mouth, it needs the Brust Tool of LEFT tool panel.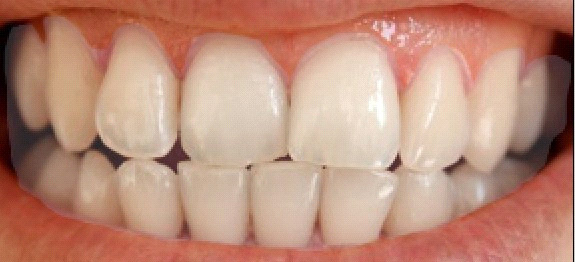 On the right side of the color panel, you will find the feel-like brush tool which you have to adjust with care. In this way, you will get the expected white teeth.
In this process, you will get the bright tool in Adobe Photoshop CS3
Finally, you have to save this picture on the Desktop or Laptop.

Now compare the before and after edited images.
Final Thought:
Now you can enjoy your best-looking teeth. It will give you effective results in Photoshop Editing. We believe that it can be your best form of how to whiten teeth in Adobe Photoshop CS3. However, you can  try it through the step by step tutorial.